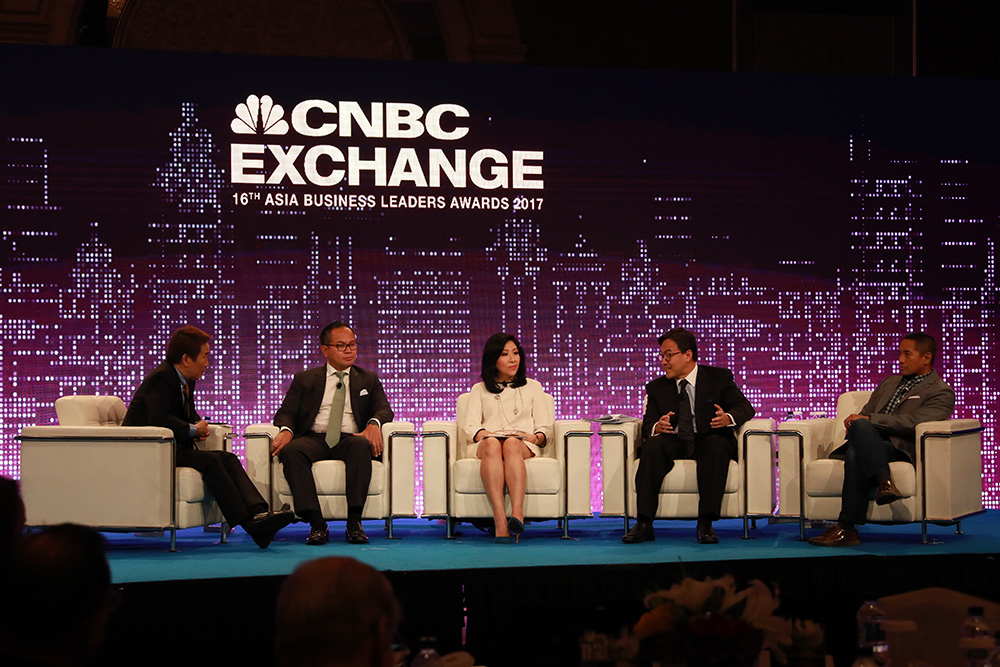 17 Aug

Fintech pushes incumbent banks out of comfort zone, catalysing change in Indonesia's banking sector

During the recent CNBC Exchange Jakarta conference, of which SIXCAP was a presenting sponsor, a panel of four leading figures in Indonesia's banking and investment sectors discussed the challenges ahead for the banking industry and how the financial sector was changing with the needs of its consumers.

During the CNBC Exchange Jakarta conference on 15 August, four leading figures in the banking and investment sectors were gathered to discuss the challenges faced by traditional incumbent banks in Indonesia, and how the rise of fintech startups was catalysing change in the industry

Moderated by award-winning CNBC anchor Martin Soong, the panelists, Mr Kartika Wirjoatmodjo, President Director & CEO, Bank Mandiri, Ms. Vera Eve Lim, CFO & Director, Bank Danamon, Mr. Fauzi Ichsan, CEO and Commissioner, Board of Indonesia Deposit Insurance Corporation, and Mr. Adrian A. Gunadi, Co-Founder & CEO, Investree agreed that traditional banks collaborating with fintech was the best way forward to increase banking service penetration and accelerate financial inclusion in Indonesia's population of 255 million. This sentiment echoed SIXCAP Founder, Chairman and Chief Dealer Patrick Teng's view of fintech being the ideal partner for traditional banks to empower the country's unbanked.
Through technology, access to banking services for consumers, and capital funding for SMEs could be achieved at a lower cost and higher efficiency. As Ms. Lim noted, 'fintech pushes traditional banks out of their comfort zones' by challenging them to match up to the advantages fintech had to offer for consumers – speedy loan approval, greater accessibility to banking and investment services, and lower banking costs. This was supported by Mr. Kartika, who spoke about Bank Mandiri's fintech investments as part of the bank's initiatives to re-channel and develop a digital e-banking system.
The panellists were also optimistic about the outlook of the industry, with Mr. Ichsan pointing out the country's projected GDP growth of 5.2%, and the stabilising of property prices.
However, challenges still remain in Indonesia's sprawling geography; where infrastructure continues to fall short of meeting the data-heavy needs of the financial sector. With 17,000 islands counted as part of Indonesia's land mass, outreach to an underbanked population is hindered by distance and infrastructure. Additionally, identity authentication and credit appraisal for loan approval and investments are slowed down by the lack of a central data bureau, a problem that Mr. Gunadi believes can be solved by co-operation with local telephone companies and e-commerce platforms.
 This is the second instalment of a two-part series covering the CNBC Exchange Jakarta conference.